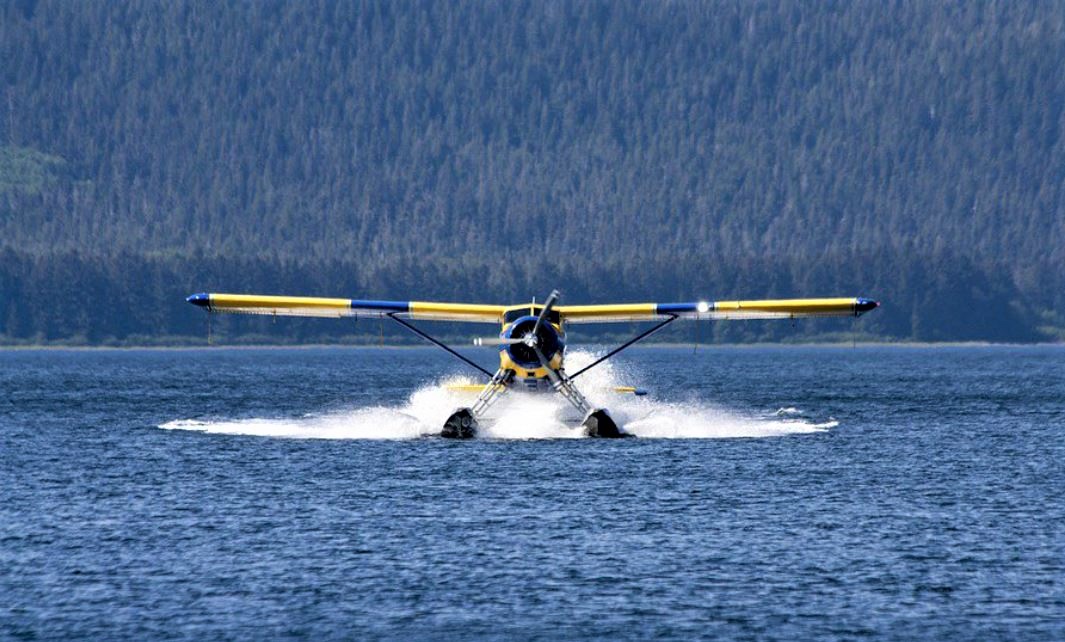 07.05.2021 'MontAdria 2021' Finally Takes Off in Montenegro
There's a newly formed touristic event that's taking off in Montenegro, and the first regatta officially started last week in Tivat, with three small seaplanes, one gyrocopter and two 'Cessna 172' type planes flying over Porto Montenegro.
15.04.2021 UK-Montenegro Flights starting from May 20
If you are based in the UK, and you plan on carrying out activities that are related to buying, selling, letting or renting an overseas property, then as part of the UK's efforts to kick start the economy and get people flying again, this is now considered a reasonable excuse in which to be able to leave the country.
05.04.2021 Foreign Direct Investment in Montenegro
According to data from the 2020 World Investment Report, total foreign direct investment in Montenegro hit over €500m in the first 11 months of 2020, and though this was a decrease from over €700m in 2019, it's still extremely positive for a relatively small country, with a population of around 622,000 people.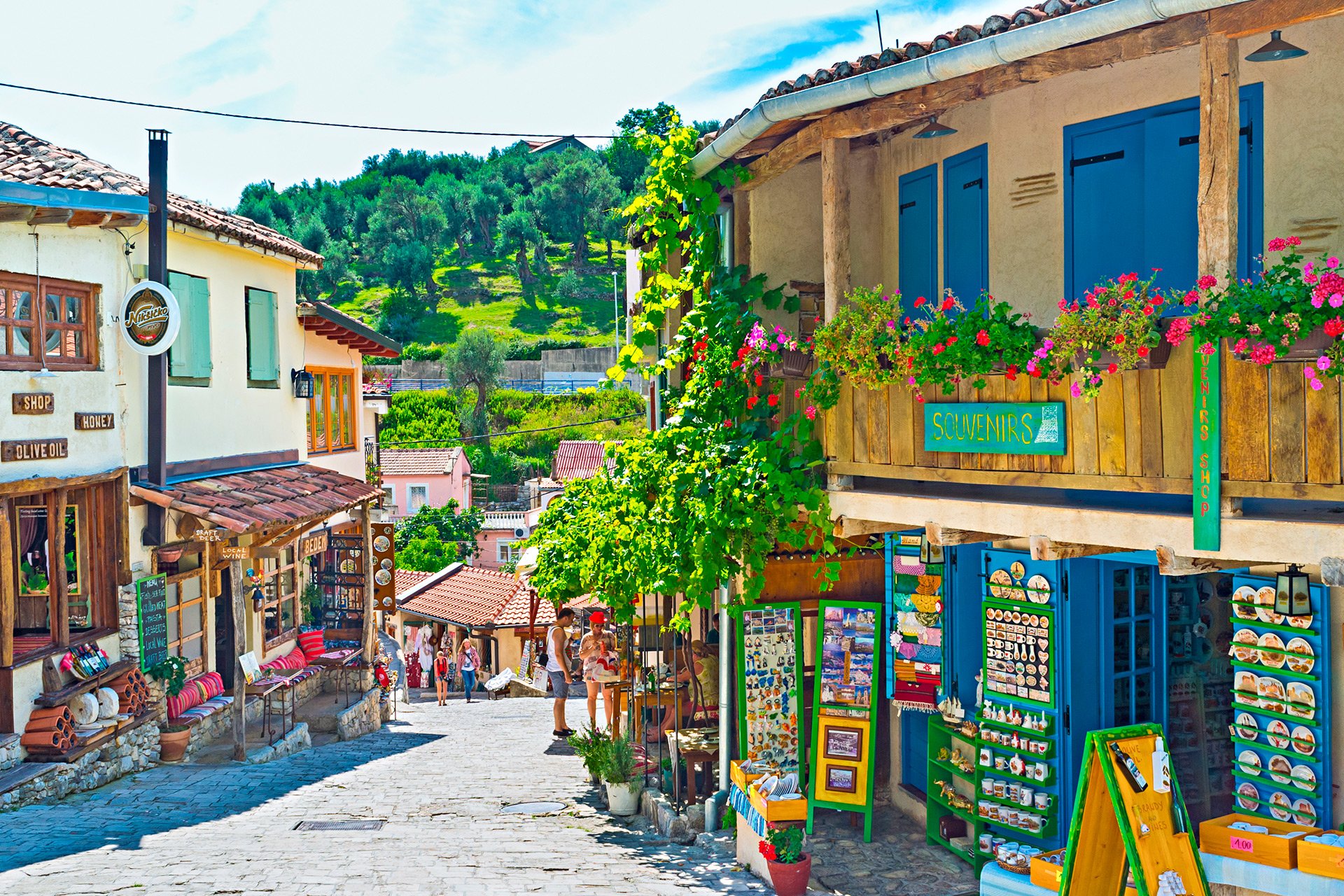 26.03.2021 Explore The Sunniest City in Montenegro
With the first days of spring, we are taking you to one of the sunniest places in Montenegro, the city of Bar. The city of tradition, rich history, magnificent Old Town, olive & mandarine trees and admirable architectural peace like the aqueduct from the 16th century.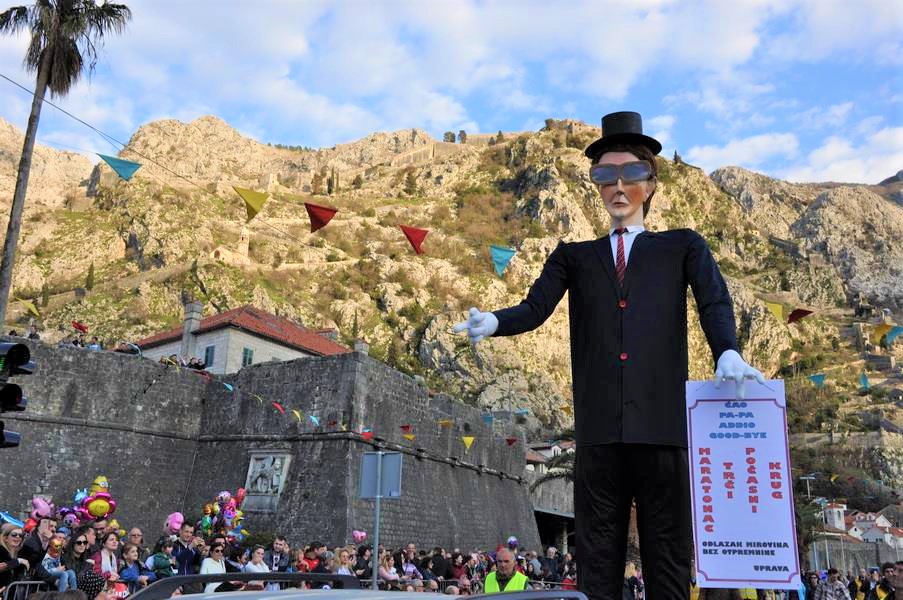 19.03.2021 Kotor Winter Festival
If you happen to be travelling in Montenegro during mid to late February, then you must make a stop in the beautiful part of Kotor and experience the cultural highlight of the Winter Festival which is a traditional gathering, celebrating the Folk Spirit and Skills of the people in the region.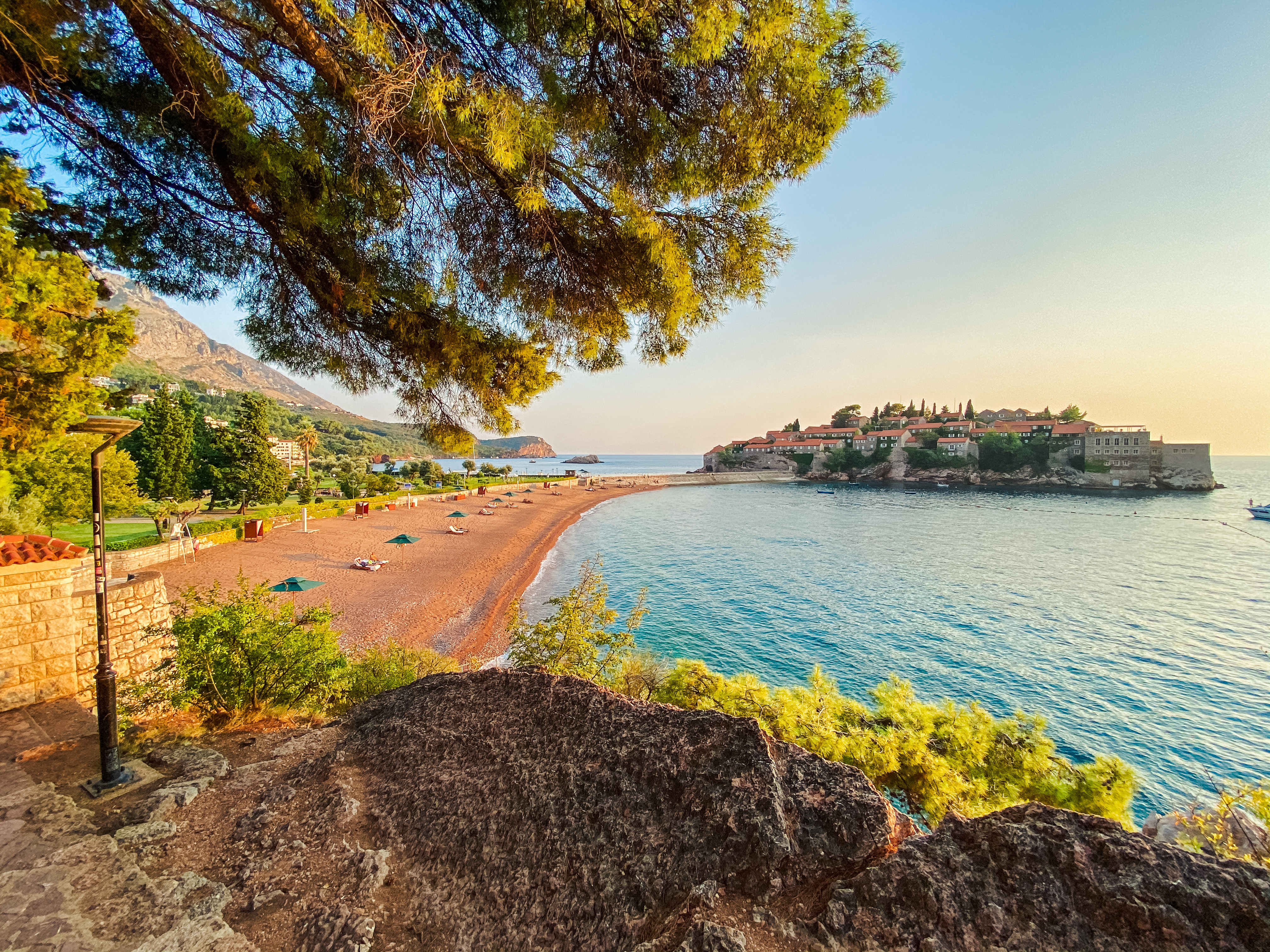 11.02.2021 The Golden Visa Hotspot – Montenegro is the Number One Choice
According to a specialist immigration and relocation provider, Montenegro tops the list for those looking to invest abroad via the Golden Visa Scheme, closely followed by Switzerland and Portugal. The golden visa scheme, introduced more recently in Montenegro than other countries encourages foreign investment through property ownership, and gives the individual access to certain benefits such as visa free travel & favourable tax rates.
24.12.2020 Winter Wonderland - Montenegro
In this issue of CMM monthly newsletter, we will be making a detour from the coast. We are taking you to the Winter Wonderland in Montenegro. The marvellous National park Durmitor and the small city of Zabljak.
02.12.2020 Montenegro Confirmed as the Go-to Destination

25.11.2020 The pearls of Adriatic Sea in Montenegro

After meeting the astonishing Boka Bay and dynamic Budva it is time to introduce you to the Pearls of Adriatic sea. One of the most iconic images associated with Montenegro is the tiny islet of Sveti Stefan. The amazingly picturesque island is perched on an outcrop of rock and joined to the mainland by a narrow isthmus which arcs out into two perfectly formed sandy beaches. Once again a luxury resort now owned and run by Aman Resorts it has had a fascinating history...
19.11.2020 Tivat Wins in the Sustainable Top 100 Destinations Award Ceremony!

Over the last few years there has been a huge shift towards prioritising climate awareness and sustainability, and to highlight how countries & regions have been performing the Global Green Destination Days awards have been held annually for the last 6 years. The initiative & award ceremony is open to all countries and is designed to highlight those that are making a serious effort to be 'safe, smart and sustainable'.
22.10.2020 Montenegro – The Ten Most Beautiful Places to Visit

We keep saying it, our clients keep saying it, and our visitors keep saying it – Montenegro is by far one of the most beautiful countries, not only in the Adriatic, but also in the World, and we are becoming more and more prevalent in travel magazines and online articles.
05.10.2020 Montenegro's Award Winning Wines

I bet when you think of Montenegro, you don't think of award winning wines, and that when you get home and have a glass of red or white, that it won't be from Montenegro? Well, maybe the next bottle you buy should be from this wonderful country, as some of our wines have recently won medals at the famous Decanter World Wine Awards, that were recently held in London.
15.09.2020 "The part of the Adriatic Coast belonging to Montenegro is the purest part of the Mediterranean" ~ Jacques Cousteau

After the stunning Boka Bay, we are introducing you with the central area of Montenegrin coast and the Capital of Montenegrin tourism - Budva.
09.09.2020 CMM Montenegro an honest review
Montenegro is quite honestly one of the most beautiful countries I've ever visited, and though I'm still fairly young, over the years I've been able to visit some of the world's most amazing places including the Caribbean, Australia, and multiple countries throughout Europe.
24.08.2020 Montenegro – The New Bird Watching Capital of the World

I bet when Montenegro is mentioned, one never thinks of it being a haven for birdwatching… well that's all about to change as the new Monticola Agency has opened in Montenegro, offering packages and guided excursions throughout areas such as Šasko Lake, Ulcinjska Solana, Skadar Lake, Biogradska Gora and Durmitor.
14.08.2020 Montenegro - The harbour for a healthy & luxury lifestyle
"A scene so magnificent and so impressive that it is worth all the journey from England just to have looked at it" ..Mrs Edith Durham
17.07.2020 ''At the birth of the planet, the most beautiful encounter between land and sea must have been on the Montenegrin coast.'' Lord Byron
In this edition from Risan, we continue our trip through the Boka Bay towards the medieval town of Kotor, the cultural pearl of Montenegro, recognized by UNESCO.
16.07.2020 Why Should you Choose to Buy in Montenegro?

16.07.2020 How to Buy Property in Montenegro
Over the last few years Montenegro has become more and more popular not just with tourists but also for people who wish to take advantage of the low purchase tax system here, among with the many other benefits on offer, and buy a property whether it's for use as a holiday home, permanent home or as rental investment, so, we thought we'd put together a simple 'how to' article for you on the process of buying in Montenegro.
16.07.2020 Regatta in Herceg Novi
Last month on the 15th June the first regatta of the year was allowed to be held by the Montenegro government, a joyous occasion for the country as a whole, and for the area of Herceg Novi, as we look towards building the future again after Covid-19.
1 - 20 of 37
First | Prev. |
1
2
|
Next
|
Last
| All
Reviews
Last year we decided to find a new home close to the sea. It was quite difficult in the beginning to make the right choice. Once we found CMM Company was a great luck! We immediately received detailed consultation on the country and purchase opportunities. Being attracted by Kotor - one of the most amazing parts of the coast, we decided to take a family trip and maybe make our dream of new home come true. As just discoverers of Montenegro, we were accepted like at home which was a one more pleasant surprise. The most important, we received all detailed information about country regions and procedure of buying property during the first few days. And how beautiful the car journeys were! Difficult choice, but when you find the home you want you can't refuse it. CMM did best to help us with this finding! All the purchase procedure passed well with CMM professional work! Now we are happy owners of a wonderful house with a Kotor bay view, being perfectly served by CMM Management company (of course, we've chosen CMM as professional house manager). Hope our friends and relatives would also move to Montenegro with the CMM help soon !!!

Kate, 22.03.2019 13:06:21

Just a brief thanks to CMM! I was buying a plot for house construction. They found the best possible options for my inquiry, replied all my questions and made full accomodation till the deal close. Responsible managers, quality service. So greatful to the Company for the job done!

Noah, 15.03.2019 13:13:00

Dear CMM team, just to leave a small feedback on the superjob you've done ! It was not an easy period for us with a child. As we had to sell our home property and decided alternatively buy some nice house at Montenegrin coast. We were truly frightened at the start. My colleague, being your customer, gave a good recommendation, so, we called the office. All the part, covering seach and purchase in Montenegro, was quickly, safe and perfectly done. Good luck and further success and propsperity to the company! Special thanks to Alexander and Snezana for professional approach!

Mariana , 06.03.2019 13:06:00

Always thought that buying property abroad isnervous and difficult task. CMM changed my mindset. I felt support and care in every step: from the first call arranged till receiving the Owner's list. I am also happy about how they make my apartment management. Now, whenever me or my family members come home to Montenegro, I am absolutely confident that my apartment is in the best condition!

Harry, 26.02.2019 13:11:00

Good day! The first time we met professionally organised step by step work with property in the Southern country. It was a nice surprise for me and my spouse. Well-established algorithms helped us to understand country, its particular features, pluses and drawbacks. Professional manager (Petar Kuzmich) helped us to avoid mistaken choice and provided a really wide number of options to choose from. We felt and still do absolutely safe while buying a house. Happy to come across with your company! Will recommend to our neighboors and family friends in first Norway home.

Alice and Andrew, 05.02.2019 13:04:00

As people from the North, we would express our gratitude to CMM team for advice and professionalism! Never met this before dealing with real estate. Perfect job, super-trained experts! Thanks Google we reached you. Now holidays only with CMM! My daughter is in love with Montenegro. Now started to persuade me to buy some flat on the coast. We know to whom to turn for professioanl help now!

Oliver, 23.01.2019 13:08:00
---
Add: